"The Kona Diary Experience" - A new Chapter
I am very excited to start this new chapter together with you. I have a burning passion to work with a wide range of motivated human beings, that strive to enjoy our beautiful sport as much and for as long as possible.
The news: I have founded my first ever company!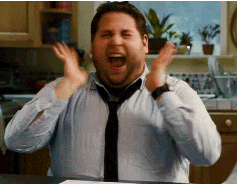 Yes, that's right. I am Mister B- to the Business, in a tri-suit with Oakley's on. Jokes aside, I have been thinking for some time about what might be the best way to ensure that people enjoy sports in a healthy and balanced way. As a Physiotherapist, working in a renowned Sports clinic in Zurich - Letzigrund Stadium, Switzerland (www.amphysio.ch), I am in daily contact with people from all aspects of life. From the CEO that tries to squeeze in his IRONMAN training in between busy working hours, to the professional athlete that wants more than his body can handle.
In all these people, I noticed a pattern over time. If they would simply cover the basics of mobility and strength, they would not need Physiotherapy in order to get back to their beloved sport and being active. I would even go a step further - I am convinced that IF they would have that foundation of mobility and strength, I would see fewer ACL ruptures, twisted ankles and what not. Even accidents are often not just plain "bad luck" but are the result of your body lacking essential skills to prevent it.
Luckily, there are ways to get to the root of these things. If you have a frequent mobility and strength routine, you are on a good path my friend. (I have created two free Mobility & Strength PDF's, which can be found on my website to download)
-> www.mattiweitz-konadiary.com/store
Through many years of studying the human body and experiencing first hand what works and what does not, I have developed a system to get YOU where you want to be.
"The Kona Diary Experience" will offer a range of services, which are not available on the market until now, in this form.
What is the goal of The Kona Diary Experience?
Assist motivated individuals to live a healthy, balanced lifestyle, as well as reaching peak performance

Prevent injuries and erase physical and mental weaknesses

Promote a fun way to have triathlon specific workouts together, no matter the fitness level

Provide a relaxed and fun community for athletes
So, for who is "The Kona Diary Experience" useful?
You will be categorized into onto one of two groups:
The Performance Group:
Optimize strength & mobility towards a specific goal

Injury prevention
The Recreational Group:
Find fun in sports and movement

Achieve a healthy, balanced lifestyle and the body you deserve

Learn how to integrate sport in daily life
How can "The Kona Diary Experience" help me reach my goals?
Online based steered strength & mobility planning via Training Peaks (highly useful and professional platform to monitor progress, make comments etc. – also handy mobile App available to check daily units anywhere you are). If you have a triathlon or other coach, I will be in close contact with him/her in order to build a progressive and periodized plan that leads you where you want to be.

One-on-One Training in the gym, for specific instructions (also at least once ever 4-6 weeks for online-based athletes) or outdoors, depending on needs, to achieve your dreams.

Workshops. These will vary depending on time of year and part of the season. Can be active as well as presentations.
Sneak preview:
Two workshops for running are planned for May/June/July. More information coming soon!
Mastering the craft of running hills

Race nutrition practice event (5-10k run incl. aid stations etc.)
How can I become a part of "The Kona Diary Experience"?
If you are interested in working with me, we will go through an application procedure.
This procedure includes a 30 minute skype call, where we discuss the details and see if we are a good fit.
I am looking to work with open, motivated and honest people, who are willing to dedicate their energy towards their vision.
If we find that we are a good fit, I can guarantee you, that with hard work and consistency, we will get you where you want to be!
Trust me in this process and many doors that seemed shut, will open up for you.
I look forward to getting to know you!
Send me an email to: konadiary@gmail.com if you are willing to take your game to the next level!
All the best and talk soon,
Matti